Our Favorite Deals from Amazon's Holiday Beauty Haul
Check out the best deals during Amazon's event, running October 23 through November 5!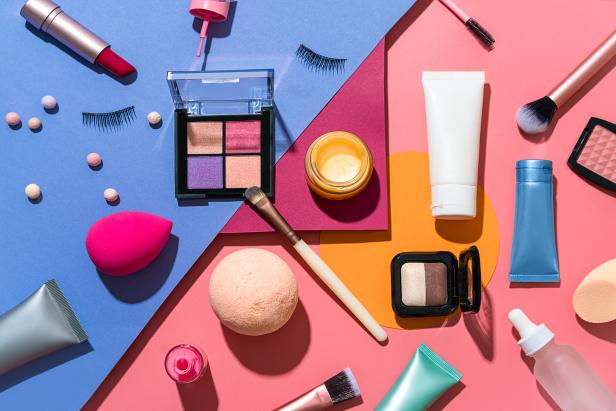 1461330379
Cosmetic Make-up products for a woman - Make-Up Brush, Red Lipstick, False Eyelashes, Face Powder Blush Palette, Eyeshadow, Face Cream Hand Cream, Beauty Blender Sponges, Nail Polish, Face Serum and Lip Balm, Bath Bomb. Set of Beauty Products on a Multi-Color Background. Viva Magenta Color of The Year 2023. Copy space, top view.
'Tis the season to save big on the best beauty brands and products! Amazon's Holiday Beauty Haul runs through November 5 and it's full of incredible skincare, makeup, haircare, body care, and so much more. Here are our favorite items on sale!