Here's Why Prince Harry and Meghan Markle Are Sticking to Two Kids
Prince Harry revealed why he and Meghan Markle are only going to have two children.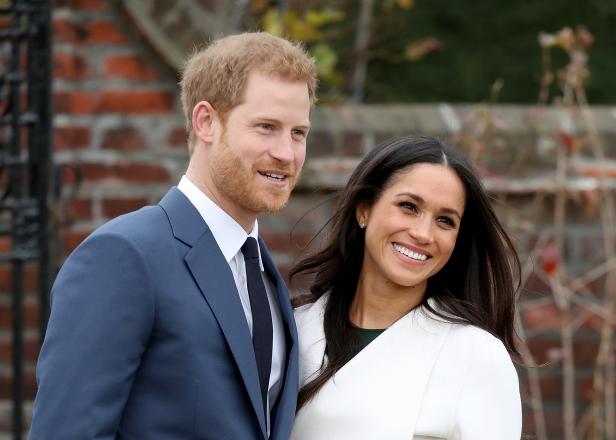 880232960
LONDON, ENGLAND - NOVEMBER 27: Prince Harry and actress Meghan Markle during an official photocall to announce their engagement at The Sunken Gardens at Kensington Palace on November 27, 2017 in London, England. Prince Harry and Meghan Markle have been a couple officially since November 2016 and are due to marry in Spring 2018. (Photo by Chris Jackson/Chris Jackson/Getty Images)
If you love the royals as much as we do, you were probably hoping you could look forward to quite a few more babies—well, think again.
Prince Harry dropped a bombshell on us by mentioning that he and his new bride, Meghan Markle, only plan to have two children. He mentioned this important tidbit of information while interviewing climate activist and chimpanzee expert Dr. Jane Goodall for the special issue of British Vogue.
After discussing Goodall's storied career, Harry expressed his concern about the severity of climate change.
"We are the frog in the water and it's already been brought to the boil," Harry said. "Which is terrifying."
In her response, Goodall suggested that the negative impacts of climate change must be especially frightening to the prince because of the recent birth of his baby, Archie. Harry agreed and pointed out that he feels as though he's always loved nature but, since having the baby, "I view it differently now, without question."
As Harry continued to explain his passion for nature—even before thinking about children—Goodall interjected to say, "not too many!" in reference to the number of kids he and Meghan intend to have.
Harry responded with a quick, "Two, maximum!"
At least we know we have one more royal baby to celebrate in the future!