14 Nostalgic Holiday Movies You Will Absolutely Love to Binge This Season
'Tis the season to binge watch your favorite holiday movie classics, here are some of our all-time holiday movie favorites!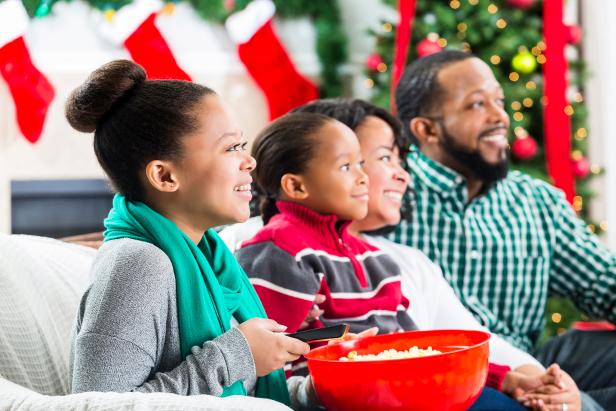 594042414
Happy African American couple and their teenage daughter and elementary age son watch a Christmas movie together during the Christmas season. The girl is holding a bowl of popcorn and the remote control. They are all smiling while watching the movie. A Christmas tree, stockings and a fireplace are in the background.
It's the holiday season and that means lighting a holiday scented candle, cuddling up on the couch, making hot cocoa and binge watching all the holiday classics. Maybe you're in the mood for the holiday rom-com or a family classic like A Christmas Story. Whatever it may be nothing goes better with a chilly night like a cozy movie sesh....'tis the season!
2. I'll Be Home For Christmas

11. Ernst Saves Christmas

12. Miracle on 34th Street

14. National Lampoon's Christmas Vacation

And...just for good measure, to get you even more in the spirit, we present this...