11 Magical Harry Potter Gifts for Your Favorite Muggles
Make every day magical with these Harry Potter-inspired gems!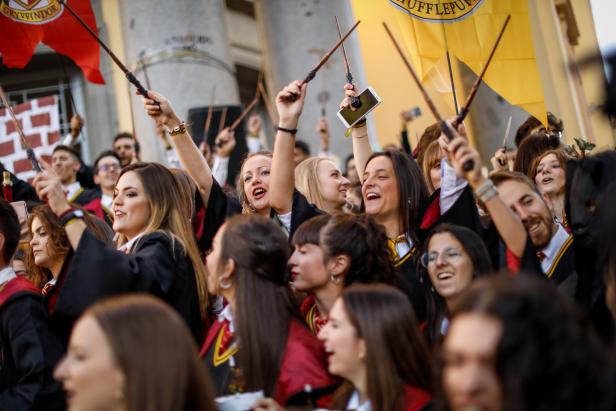 1176347591
Faculty of medicine first year students walk down a hall while seniors paint them with different color paints and glitter as part of an annual tradition during a celebration in honor of their patron Saint Lucas at Granada University on October 17, 2019 in Granada. The fourth-year students, dressed as characters from the Harry Potter movies, organize this year event. (Photo by Fermin Rodriguez/NurPhoto via Getty Images)
Die-hard Harry Potter fans love nothing more than when a friend or family member finally falls under the spell of J.K. Rowling's beloved book series. So, it's no coincidence that big-name brands like Pottery Barn, LEGO, and Williams-Sonoma have created incredible collections of Harry Potter merch. Here are 11 ways you can help Hogwarts wannabes of all ages channel their inner wizards!