Christine's Graham Cracker Coffee Cake Recipe
Recipe courtesy of Christine Brown
We're sorry, there seems to be an issue playing this video. Please refresh the page or try again in a moment. If you continue to have issues, please contact us here.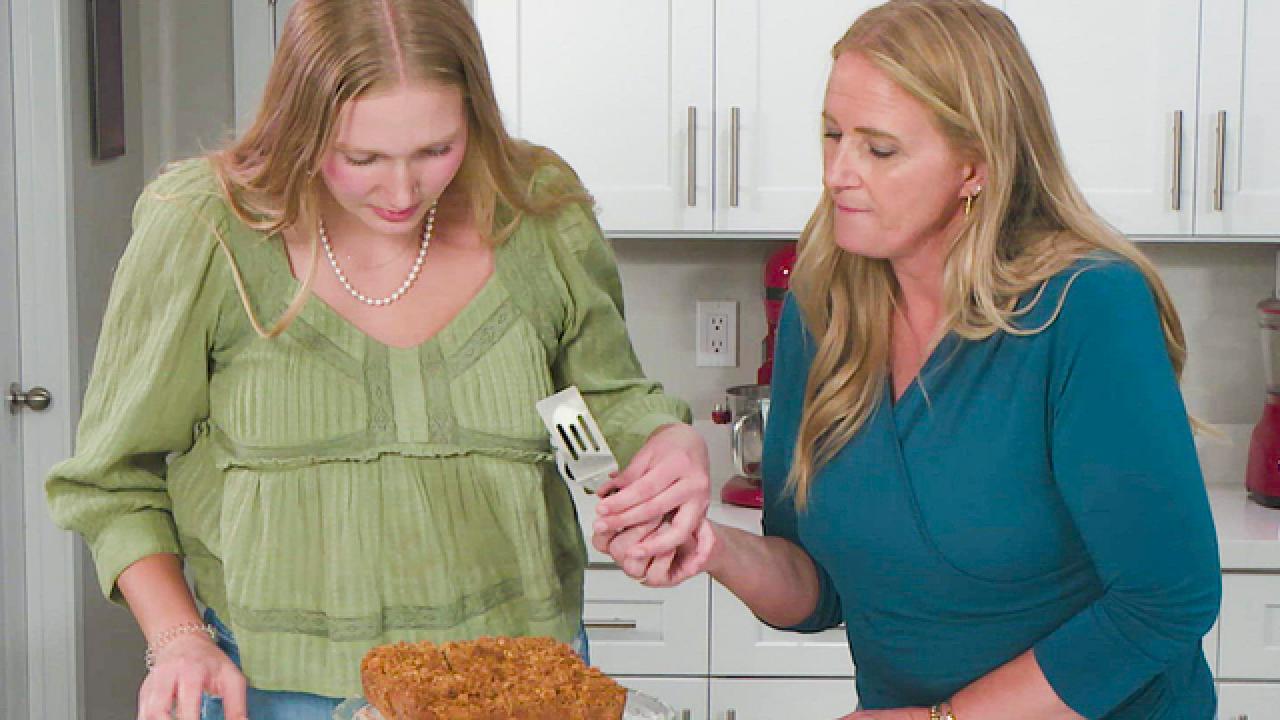 A classic dessert with a delicious twist! Find out how Christine and her daughter, Ysabel, whipped up this scrumptious graham cracker coffee cake, featured on Cooking with Just Christine. Keep scrolling for the full step-by-step recipe!
TOPPING AND CENTER LAYER:
2 cups crushed graham crackers (about 1 sleeve graham crackers)
1 cup light brown sugar
1 teaspoon cinnamon
1 stick butter, melted and cooled
1 1/2 cups whole wheat flour
1 tablespoon baking powder
1 tablespoon pumpkin pie spice
1 1/2 sticks butter, at room temperature, plus more for buttering the pan
1/2 cup sugar
2 large eggs
1/2 cup sour cream
1 teaspoon pure vanilla extract
Preheat the oven to 350 degrees. Butter an 8-by-8-inch square baking pan and line with parchment to overhang the edges by a few inches to create handles for removing the cake once baked.
For the topping and center layer, put the crushed graham crackers in a large bowl. Add the brown sugar and cinnamon and toss to combine. Drizzle the melted butter over all and toss well to coat the crumbs with the butter. Set aside while you make the batter.
For the batter, stir together the flour, baking powder and pumpkin pie spice in a medium bowl and set aside.
Combine the butter and sugar in a large bowl and beat with a hand mixer (or in a stand mixer) until light and fluffy, about 2 minutes. Add the eggs, beating well to combine, then beat in the sour cream and vanilla. Add the dry ingredients and beat on low just until the batter comes together.
Spoon half of the batter into the prepared pan and smooth into an even layer. Sprinkle with half of the topping mixture. Spoon the remaining batter over top, smooth and sprinkle with the remaining topping.
Bake until a toothpick comes out clean, 35 to 40 minutes. Cool on a rack for about 10 minutes before removing from the pan to cool completely.
Ease of Preparation: Easy