How to Help People Affected by the California Wildfires
Here is how you can help support those in need.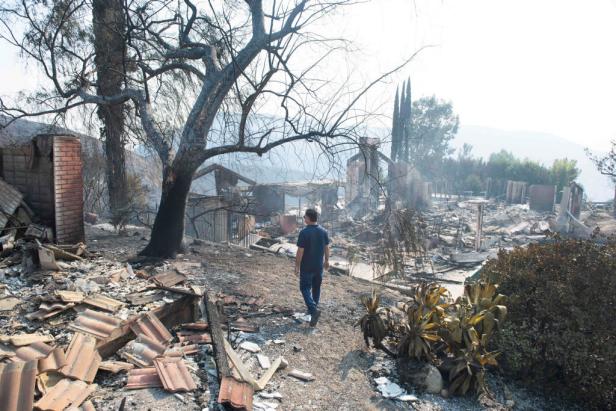 ldn-l-woolsey-main-1111-21-kjs.jpg
WEST HILLS, CA - NOVEMBER 10: Greg Meneshian walks between the rubble of his burned down home at 46 Dapplegray Rd. And that of his neighbor's destroyed home on Saturday, November 10, 2018. The Woolsey fire swept through Meneshian's Bell Canyon neighborhood of West Hills on Friday. (Photo by Kevin Sullivan/Digital First Media/Orange County Register via Getty Images)
Digital First Media/Orange Count
The effects of the California Wildfires will be felt heavily in California and around the globe for years and decades to come.

The Southern California Fire Relief Fund is monitoring the situation closely and is committed to bringing communities back and giving families the stability they need after a disaster such as this, as well as providing support to those on the ground. Your donation will be split evenly between the American Red Cross and Direct Relief, both supporting First Responders and victims suffering from the ongoing fires.

Southern California Fire Relief Fund
Click here to support the Southern California Fire Relief Fund
Or, Text WILDFIRE to 707070 to support the Southern California Fire Relief Fund

From our TLC family to yours, we hope you are staying safe and we appreciate your support.