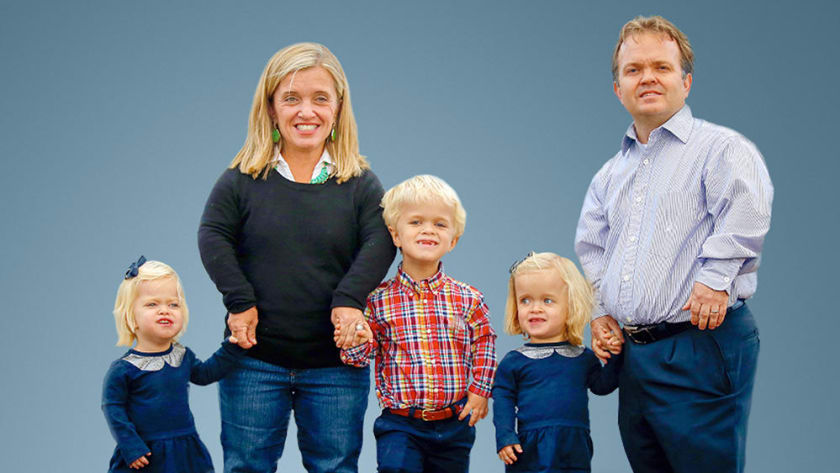 The five members of the Hamill family have achondroplasia, a form of dwarfism.
Dad, Dan, worked around his limitations to have a successful career in construction. He even drives a big pick-up truck!
Mom, Michelle, is a proud little person and a devoted mother to her three children. She's committed to helping her family live full lives by surpassing any physical obstacles and learning to adapt to the world around them.
Son, Jack, and twin daughters, Cece and Cate, are seven and three respectively.