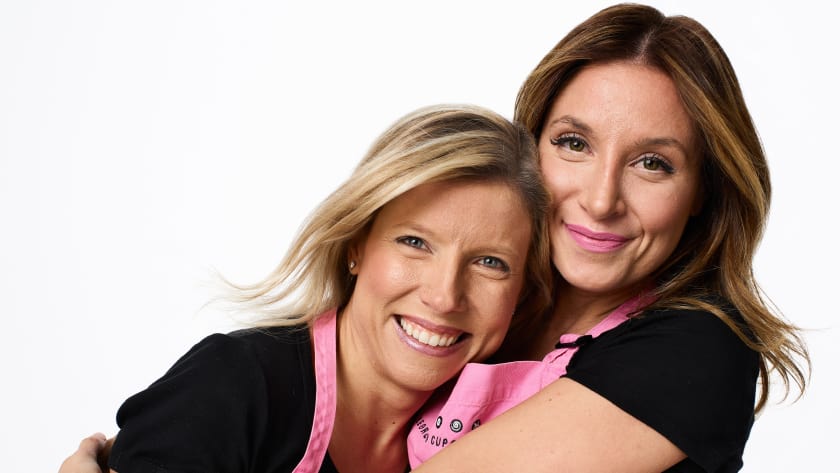 Sisters Katherine Kallinis and Sophie Kallinis LaMontagne started Georgetown Cupcake. The sisters started baking along side their grandmother when Katherine was three and Sophie was four. The very first cake they baked was for their grandfather's birthday -- a vanilla cake with a milk chocolate frosting. They learned how to bake from their grandmother - by following her around and imitating her in the kitchen.
Having no formal culinary school training, and only armed with their grandmother's recipes, Katherine and Sophie quit their corporate jobs to follow their dream of opening a bakery together. They opened Georgetown Cupcake on Valentine's Day 2008 in Washington, D.C., as the city's first and only "cupcakery." To their surprise, their small shop grew beyond their wildest expectations.
Katherine and Sophie and their staff now bake over 5,000 cupcakes each day and ship their cupcakes all over the country. Their cupcakes have won numerous awards and contests and was voted "Best Bakery" in Washington, D.C.
Katherine's favorite flavor is a toss-up between Peanut Butter Fudge and Salted Caramel and Sophie's favorite flavor is Chocolate Hazelnut.