Joy Anna Duggar and Austin Forsyth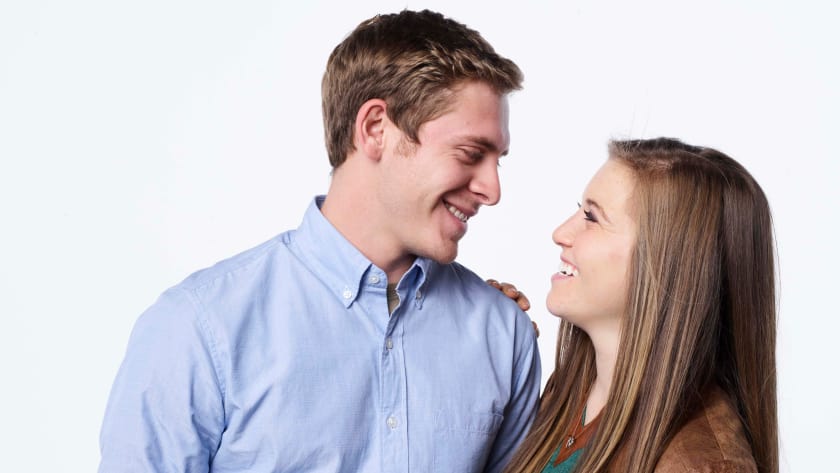 Joy Anna is the ninth oldest child and fifth oldest daughter in the Duggar family. She loves the outdoors and enjoys party planning with her best friend Sierra. Her friends and family love her infectious laugh and her joyful personality.
On November 15, 2016, Joy announced she was courting her childhood friend, Austin Forsyth.