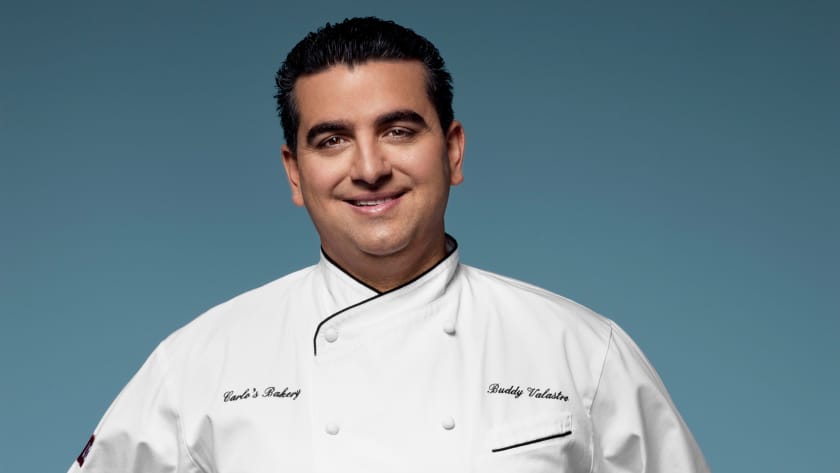 Buddy Valastro is an accomplished fourth generation baker born into the business owned and operated by his parents. Buddy grew up in Hoboken, New Jersey in an old-fashioned Italian family. He showed a flair for cake decorating at an early age.
At the age of 17, Buddy's father died. Suddenly, the only son had to take on the responsibilities of the patriarch. He thrived under pressure. With the help of his family, Buddy has taken Carlo's Bakery to new heights, including expanding the bakery across the country and around the world. Growing up in a family of incredible cooks, Buddy brought his family's classic Italian recipes to the table, opening his first restaurant, Buddy V's, in the Venetian Las Vegas.
Back in Hoboken, Buddy oversees the day-to-day operations of the bakeries. That entails managing over-the-top bridezillas, dealing with unreliable suppliers and late deliveries, addressing complaints of walk-in customers, drumming up new business and keeping the peace in his family while executing hundreds of elegant cakes. Buddy has a big personality and an even bigger heart. He is the glue that keeps the family together.
Buddy is married to Lisa Valastro and they have four children; Sofia, Buddy Jr. Marco and Carlo. When he's not at the bakery, Buddy loves nothing more than spending time with his family. He also enjoys bowling and fishing.