Health Issues
Bettie Jo's Update
TLC.com caught up with Bettie Jo to learn more about her life after weight-loss surgery. She talks about the positive changes she's made and her plans for the future. Read more below.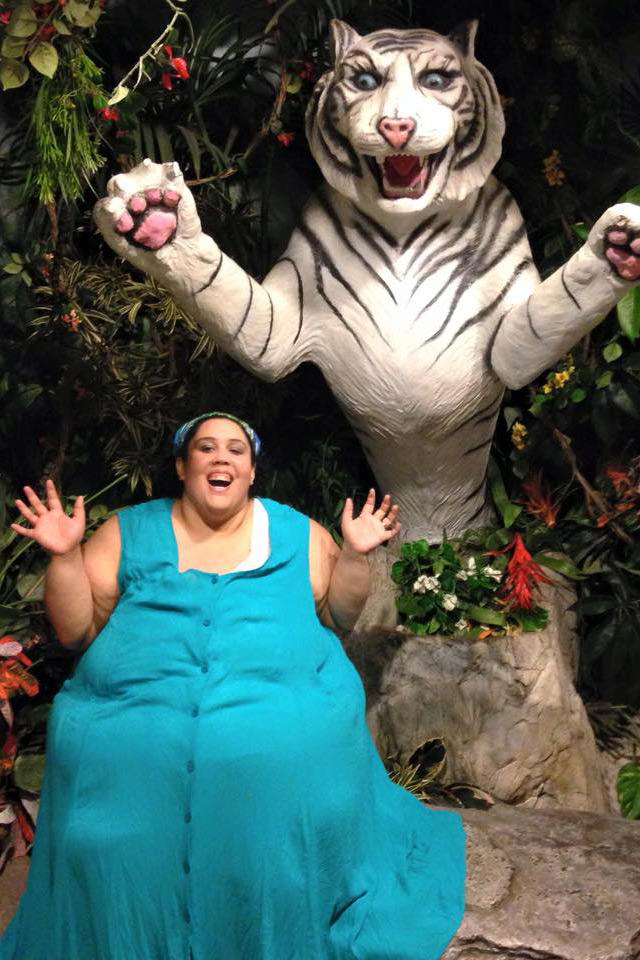 Read more
Read less
Bettie Jo rarely left home before her weight-loss surgery. Now she can get out more easily and does fun stuff -- not just doctor visits and grocery trips!
DCL
TLC.com: Describe your typical day now that you've had weight-loss surgery.
Bettie Jo: My day usually consists of getting up, cleaning house and exercising. If I go out, I can now walk in grocery stores rather than using a cart all the time. Also, I can watch my nephew by myself now, which is a good feeling!
TLC.com: What is the number one goal you're working toward right now?
Bettie Jo: My goal now is losing enough weight so that when Josh and I renew our vows on March 3, 2016, I can have an actual wedding with a wedding dress.
TLC.com: What kind of exercise or activity do you do?
Bettie Jo: I do a lot more walking nowadays. I also work out with friends and the people in my apartment complex.
TLC.com: What is your favorite healthy food you've added to your diet?
Bettie Jo: I found a recipe I love called "crack slaw" from a gastric bypass group. [Editor's note: Crack slaw is a low-carb dish typically made with ground turkey, shredded cabbage and carrots, and spices like ginger and red pepper flakes.]
TLC.com: Who or what is your motivation for keeping the course of your weight-loss journey?
Bettie Jo: I'm just glad to be a regular young adult and do things to help others. I want to start helping others with weight loss and show them how to deal depression and suicide, or physical and emotional abuse.
TLC.com: What is your biggest obstacle in staying on track with weight loss?
Bettie Jo: Depression. I've really been struggling with it. I also have trouble keeping up my vitamin and protein intake.
TLC.com: How have friends and family reacted to your weight loss?
Bettie Jo: Everyone says they can tell the difference, and we are making a lot of plans for the future.
TLC.com: In five years from now, how do you envision your life -- and your body?
Bettie Jo: I hope to be at my goal weight and living in Missouri again around family and friends. I'd also like to be starting a family of my own.
TLC.com: What advice would you give someone who's struggling with his or her weight?
Bettie Jo: My advice would be to never give up and stay positive! Weight isn't just going to fall off; you have to keep trying. That's what counts -- even if you lose and gain. Just keep working hard and making changes.
Look how far she's come! Watch the video below to see Bettie Jo at the beginning of her weight-loss journey, and check out
these pictures
for more of her story.