Another Duggar is in a side hug-filled courtship! Josiah Duggar, 18, the fourth oldest Duggar boy, is in an official courtship with Marjorie Jackson, 17. They began courting on April 6, which was a big day for the Duggars: It was the same day his sister Jill and her husband Derick welcomed their first son, Israel David.
With all of the buzz around his older sister's weddings, you may not know very much about Josiah. Here are four things you should know:
He went away to school: Josiah attended the International ALERT (Air and Land Emergency Resource Team) Academy, a Christian training and service organization in Texas, which trains young men to help in times of disaster and crisis.
He's a very dapper dresser: Josiah is definitely not a t-shirt and jeans kind of guy. He's a fan of vest, bow-ties and bright colors.
He plays the cello: Most of the Duggar children play instruments and/or sing, and Josiah is no exception. He plays the cello beautifully!
He tells it like it is: Like straight-shooter Jessa, Josiah isn't afraid to provide some honest commentary on his family's adventures.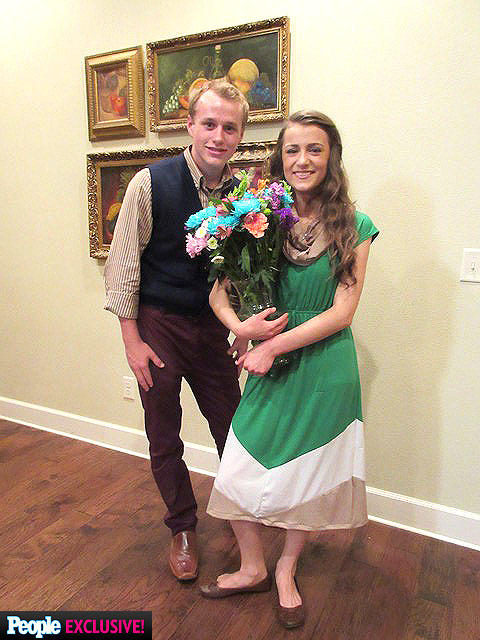 How Did Marjorie and Josiah Meet?
Though Josiah has known Marjorie for years (he took Spanish lessons from her mother, Analucia), it wasn't until a mission trip to El Salvador in December that she really caught his eye.
"I met Marjorie a few years ago, when I was taking Spanish lessons at her house and I was very impressed with the way she was with her siblings and her love for the Lord," he told People.
The feeling is definitely mutual. "I met him at Spanish class a few years back," Marjorie told People. "For me it was an immediate thing, I have always admired him and his family."
Josiah follows in his siblings' footsteps - Josh, Jill and Jessa have all courted prior to getting engaged and getting married. Instead of simply "dating," Jim Bob and Michelle Duggar encourage their children to enter courtships, or more traditional relationships that include chaperoned dates and discourage holding hands, kissing, and any other physical distractions that could prevent couples from getting to know each other prior to marriage. More serious than simply dating, courtships are meant to help couples determine if they are ready for marriage.
Congrats Josiah and Marjorie!